جُمَادَىٰ ٱلْأَوَّل
٢٠
١٤٤٥

Info: info@texasarabicacademy.org

WhatsApp: 832-873-6451
Donate Now

جُمَادَىٰ ٱلْأَوَّل
٢٠
١٤٤٥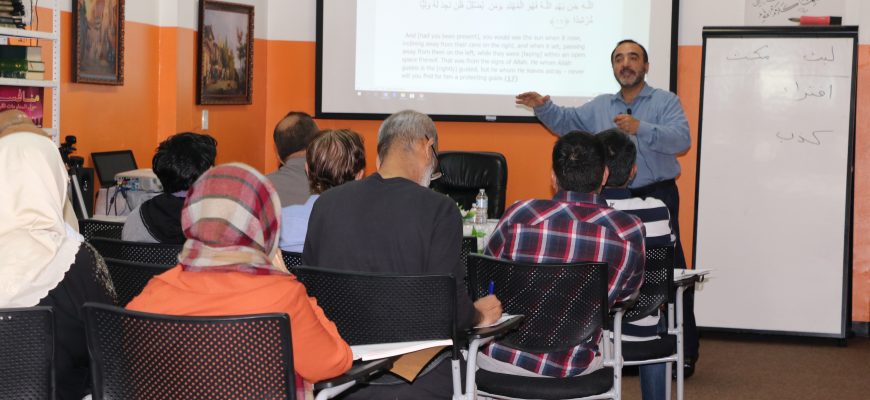 Arabic 101 & 102 for Adults
In Arabic ASL 101  you will listen to, speak, read, and write Arabic. Vocabulary, language patterns, and basic grammar are introduced and applied in the context of practical communication. You will learn Arabic vocabulary, expressions, and structures relating to college studies, personal identity, home and family, getting acquainted, describing people and places, activities, and leisure, dining and cuisine, transactions in a store or restaurant.
Arabic ASL 102 You have learned the Alphabet, You learned to read and write Now it's time to further your knowledge and become a step closer to fluency! Level 102 is a suitable course for those that know the alphabet and are able to read, The 102 Arabic online for  Youth & Adults course is a comprehensive Classical Arabic course that improves your Arabic in all four skills: Conversation, Grammar, Pronunciation, and spelling rules.
we spent a great deal of time and effort designing a learning course for the Arabic Language. A language of such eloquence, richness, and history deserve to have its specially crafted interactive online content.
QURANIC ARABIC PROGRAM